NEW DELHI: Nintendo Switch, the Japanese gaming company's portable game console, is now available in the US as a part of Cyber Monday sales. The handheld console came out in March this year, though the company revealed its pricing and specifications in January itself.
The Switch is available in Cyber Monday deal via Amazon.com. However, if you have not been able to get your hands on the device, ThinkGeek is still having the console in stock on sale. You will be able to get it bundled with other titles such as Mario Kart 8, Legend of Zelda and others.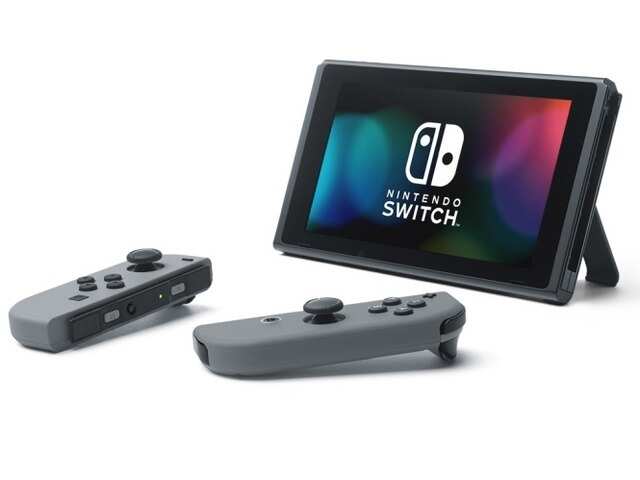 The first includes the Neon Nintendo Switch with Mario Kart 8 Deluxe and Monopoly Gamer Collector's Edition. The bundle is priced at $399.99. The second bundle comes with Legend of Zelda: Breath of the Wild and Legend of Zelda Clue board game in addition to the console. This one is priced at $399.99, too. The third bundle is priced at $419.99 and includes Grey Nintendo Switch along with Legend of Zelda: Breath of the Wild with shield backpack. There are some other bundles available as well with different combinations of the console and game titles.
Switch has been designed to work in three ways – TV Mode, Handheld mode and the Tabletop mode. The device has a Switch Console and two detachable 'Joy Cons'. In TV mode users, can connect the Switch Console with a docking station and the TV. Users can play using the Joy Cons wirelessly.
In the handled mode, the Switch console that has a 6-inch display can be connected to the Joy Cons acting as a portable gaming console. In the Tabletop mode, the Switch Console can stand up on an inbuilt stand and the games can be played using the Joy Cons wirelessly.
The Nintendo Switch features a 6.2-inch HD (720×1,280 pixels) resolution multi-touch display. There's 32GB inbuilt storage, which users can expand using a MicroSD card. The device is powered by the NVIDIA Tegra chipset. Users can plug in a 3.5mm headphone jack on top for better sound. At one time, up to 8 users can play together in the multiplayer mode.