In a world where hyperloops are being conceived and the idea of robots taking over human jobs looms large,it's safe to say that technology will continue to make the world go round.It's a world where pagers made way for mobile phones,Discman made space for iPod and QWERTY was replaced by touchscreen.Still,there are a few gadgets which we wish would never been replaced.We list seven of these tech gadgets.
1) Film Cameras
People waited for several days before they could actually get developed images.There was a unique thrill and excitement which film cameras bought with them.There was no editing,no filters and no beautification.For the simplicity of clicking pictures and treasuring them makes it worthy enough to make a comeback.
2) SONY Walkman
To travel without a Walkman on a train in 80s and 90s was just unthinkable.It was clunky,bulky and a pain to use at times.The batteries ran out and the audio tapes got stuck,yet the Walkman was more than an iconic gadget.It redefined the way of listening to music.
3) iPod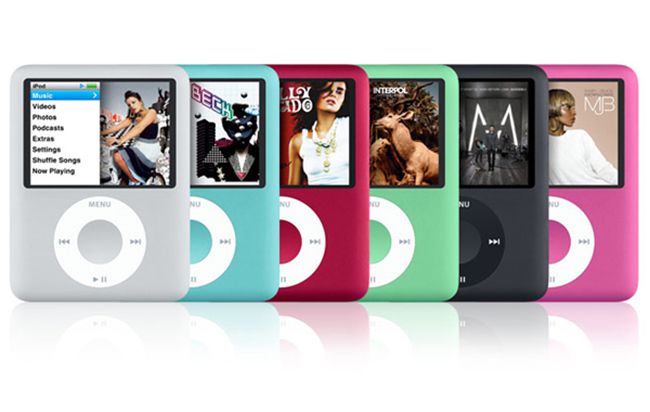 The most recent of the defunct gadgets.Apple earlier announced that it would being discontinuing iPod Nano which surely came as a shock.While the iPhone and other platforms are there to listen music,the click wheel and the ease of usage of iPod will surely be missed.
4) Nintendo GameBoy

Nintendo has already released the Super NES Classic edition of its console.Perhaps it can surely get back to the iconic GameBoy,which was originally a handheld console.Playing Tetris on the console was a lot of fun.
5) Calculator Watches
They looked kind of ugly but immediately got the eyes of the people.In the 80s and 90s this was the "smart" watch that helped school children to do quick maths calculation.Casio was the most popular brand to come up with this watch.Though there are enough smartwatches like the Apple and Samsung watches,this watch deserves a comeback.
6) Blackberry Bold
Before the world was divided into Android and IOS,Blackberry ruled the world.If you did not have a Blackberry you were not cool or important enough.If Nokia can launch a 3310 revamped version,perhaps Blackberry could revisit the Bold as well.
7) Flip Phones

There was something cool  about shutting flip phones.Not to forget,the hassle of cracking the screen every time you dropped it is not there.Stylish,smart and high on utility-what's not to like flip phone.It surely deserves a comeback.