Summary-
Life Is Strange: Before the Storm is an episodic graphic adventure video game developed by Deck Nine and published by Square Enix. The first of three episodes was released on 31 August 2017 for Microsoft Windows, PlayStation 4 and Xbox One. It is set as a prequel to Life Is Strange, focusing on sixteen-year-old Chloe Price and her relationship with schoolmate Rachel Amber. Gameplay concerns itself mostly with the use of branching dialogues.
Gameplay-
Life Is Strange: Before the Storm is a graphic adventure played from a third-person view. The player assumes control of sixteen-year-old Chloe Price, three years prior to Life Is Strange. Unlike its predecessor, the game does not include time travel. Instead, Before the Storm features the ability "Backtalk", with which the player can call upon Chloe to get out of certain precarious situations; "Backtalk" may also make a situation worse. A dialogue tree is used when a conversation or commentary is prompted. Occasional decisions will temporarily or permanently change outcomes. The environment can be interacted with and altered, including marking walls with graffiti.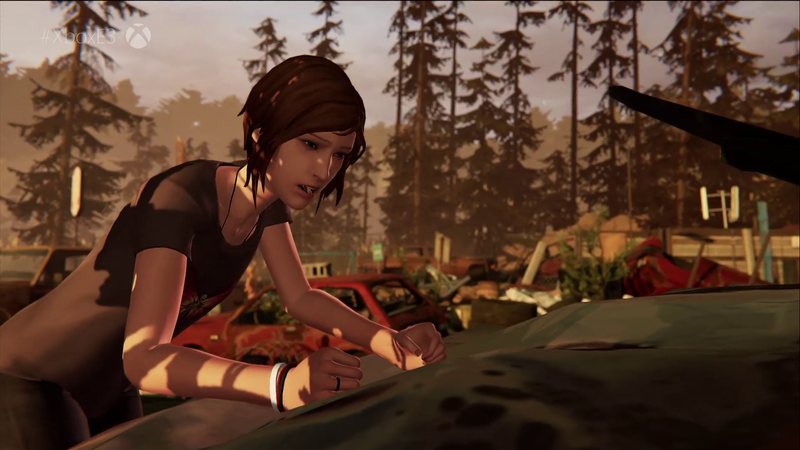 Awards-
Following E3 2017, Life Is Strange: Before the Storm received one of GamesRadar's Best of E3 awards and was nominated for Hardcore Gamer's Adventure Game award.
My Recommendation-
I would surely recommend you guys to buy this.It feature awesome graphics along    with a very unique story which gives a different outlook to the game.This game is surely a truly deserving one and has the potential to beat many games up till so far.
Rating-
8/10